The Arlington Club
Where Friends and Family Gather to Play
The Arlington Club is a vibrant membership club with over 550 memberships representing over 1,200 individuals who call Arlington their club. As an integral part of the Richmond community, The Arlington Club has a rich history and a bright future. The club has been transformed over the past few months into a more progressive membership club that will be attractive to individuals and families of all ages.
The Arlington Club is a place where you feel welcomed, where members come together and life-long friendships are formed. A place where there are activities that keep you on the move, combined with spaces designed for relaxation and camaraderie. The Arlington Club is a place where you can build lasting memories and start family traditions.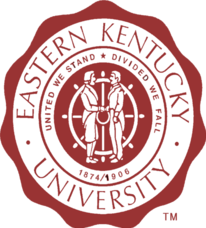 The Arlington Club is owned by Eastern Kentucky University Foundation, whose primary purpose is to accept gifts on behalf of the University. The Arlington Club serves as a social and athletic center for University staff, faculty, alumni and all those who want a true club experience to enjoy with family and friends.

The Arlington Club is professionally managed by KemperSports, a leader in the hospitality management industry. KemperSports has been named 2012, 2013 Management Company of the Year by Board Room Magazine.